Here are some fantastic iPad apps for creating multimedia content. Many of these are great for students to express themselves through the use of images, audio and video:
Film-making & Animation
Superhero Comic Book Maker
Princess Fairy Tale  Maker
Draw & Tell HD
These first three are fantastic free apps, with the ability to add stickers, backgrounds, draw and then record audio. Lovely to enabling students to express themselves creatively.
Chatterpix Kids – this app is lovely for encouraging communication – add a mouth to any image and record your voice.
Green Screen by DoInk – record students in front of a green screen (or coloured wall), remove the background and superimpose them on a background of your choice. Good for pupil voice, social stories, news reports and retelling events.
Stop Motion Studio
Puppet Pals
Lego Movie
I Can Animate
iMovie
Apple Clips
Text & Images:
Pic Collage
Strip Designer
Comic Life
eBooks:
Book Creator – this is a great app for creating social stories, revision books, or adding audio or Makaton support to a story.
Kid in Story Book Maker
Keynote
Music:
Toc & Roll
Garageband
Storybots tap & Sing
Tune Train
Awesome Xylophone
Museic Box
Loopimal
Art & Photos: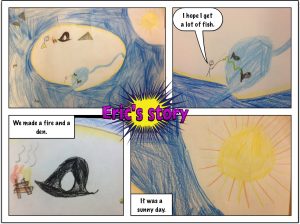 Draw & Tell HD
Drawing Pad
Paper 53
BeFunky
Photoshop Express
Doodle Buddy
Brushes